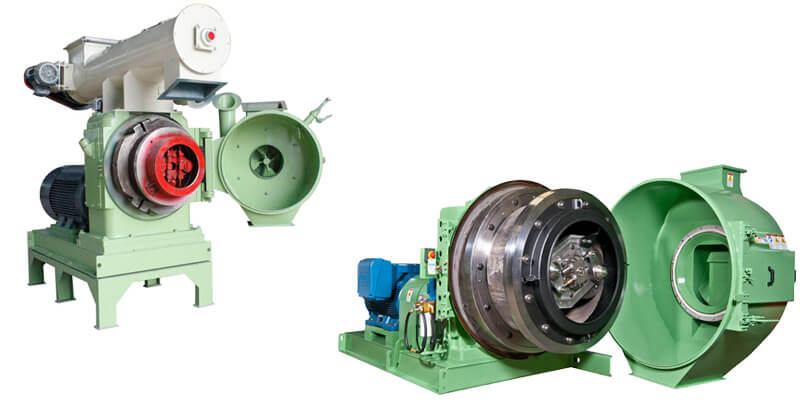 Biomass pellet mill is the biomass solid fuel making machine which pelletize wood materials, crop wastes, bamboo materials into uniformed pellet fuel. Therefore, biomass pellet mill are also be called as wood pellet mill, stalk pellet mill, sawdust pellet mill, bamboo pellet mill, straw pellet mill, rice husk pellet mill, etc. Although, the names of these pellet mills are different, but it is basically the same type of machine.
Gemco Pellet Mill Introduction
Gemco biomass pellet mill can process all types of biomass materials such as wood chips, sawdust, rice husk, corn stalk, etc.
The pellet form technology of Gemco ring die pellet mill is a combination of cold press molding technology and extrusion forming technology. Also, the grease polishing technology makes wood pellets with a smooth surface and high density.
Compare to other ring die pellet mill brands, Gemco pellet mill holds the advantages of high capacity, low energy consumption, low noise output, low malfunction, strong fatigue resistance, which ensure the continuous wood pellets production.
Every piece of Gemco ring die pellet mill is made of quality materials, for example, Gemco pellet mill uses the advanced drive device, the pellet mill ring die and rollers are made of quality alloy steel which has reliable wear resistance performance. With all these quality materials, the serve life of ring die pellet mill can maximum lengthened 5-7 times.
Gemco Energy is one of the leading pellet machine manufacturer in China, we have production lines for both large pellet mills (ring die pellet mill)and small pellet mills (flat die pellet mill). With over 20 years manufacture experience, Gemco can also provide a turn-key pellet plant project service.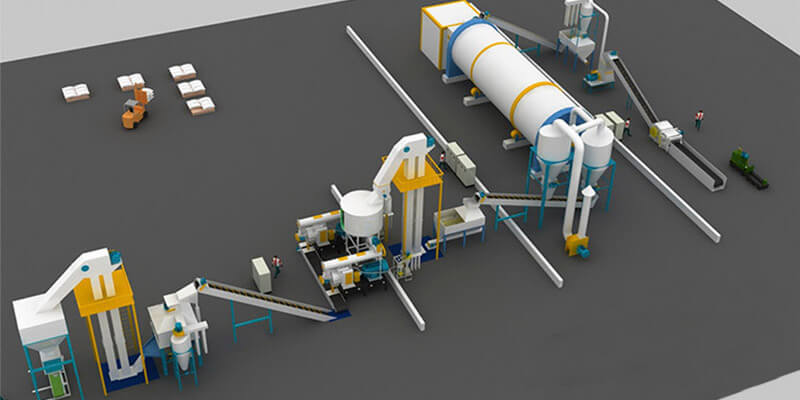 Ring Die Pellet Mill Application
Ring die pellet machine is a large scale equipment that used to produce solid biomass pellet fuel through wood chips, sawdust, branches, corn stalk, straw, rice husk, etc. Wood pellet is a important substitute of fossil fuel has been widely used in central heating system, industrial factories, and power generation plant.
Nowadays, there are many wood pellet plant that produce wood pellet fuel for the industrial plants for heating and electricity generation, and the plants use pellet boilers. Ring die pellet mill is the core machine of wood pellet plants.
Ring Die Pellet Mill Working Principle
The working principle of ring die pellet machines adopts the interaction extrusion force between ring die and rollers to form the biomass materials into uniformed pellets. Normally, there is no need of additions and binder to glue the biomass materials together. There is a certain content of cellulose and lignin in biomass materials When the temperature reaches a certain degree, lignin can be soften and has a better adhesion stress. With the pellet mill press force, the cellulose molecules of biomass materials are deformed and reconnected with other molecules around it. Therefore, wood pellet has been formed.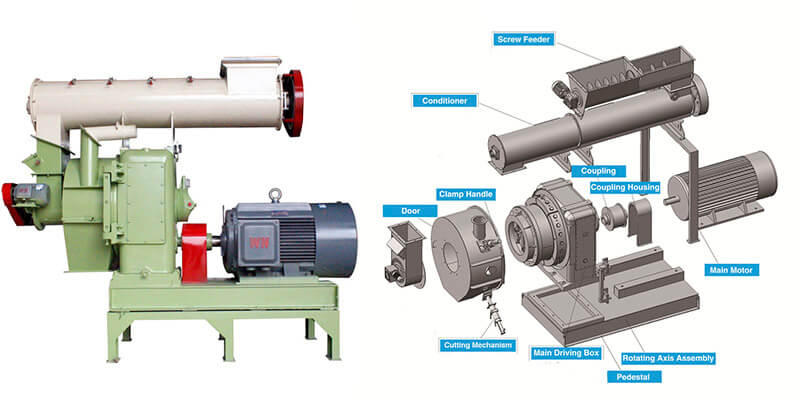 Gemco Ring Die Pellet Mill Advantages
Gemco ring die pellet mill uses high precision involute helical gear to drive pellet machine directly. This direct drive system maintains a transmission efficiency above 98%.
In order to enhance the hardness of gear teeth surface, the gear blank of ring die pellet machine drive gear will go through normalizing heat treatment process after forging. The surface of Gemco pellet mill gear teeth has go through the carburizing treatment and the carburized layer is 2.4mm, which increase the wear resistance performance and serve life of Gemco pellet machine gears. The carbonized gear surface has been fine grinded, which will make the pellet mill gear operate quieter, and smoother.
Gemco pellet mill axles are made by quality alloy steel that has go through water forging, rough turning, heat treatment, fine turning and fine grinding. Both the proper structure and rigidity enhance the wear resistance and fatigue resistance performance of Gemco pellet mill axles.
The main structure of Gemco ring die pellet machine is made of quality steel, which has uniform thickness and high density. With the CNC machining center imported from Switzerland, Gemco ring die pellet mill can offer better operation support.
All the bearings and seals of Gemco pellet machine gear part adopt Japan bearing manufacture technology which has high precision. In order to make sure pellet machine bearings are fully lubricated, Gemco pellet machine adopts the lubrication and oil return system. In this case, the oil circuit is cooling circularly, and the pellet mill operate safely.
All the bearings of pellet mill molding system adopt high quality silence bearing, and with the cooling and lubrication system with recycled dilute lubrication oil, Gemco pellet mill can operate safely and the bearings will serve longer.
Gemco pellet mill ring die is manufactured by high nickel stainless steel. The unique compression ratio, reasonable design makes Gemco pellet mill ring die shows longer serve lifer and lower cost of production.