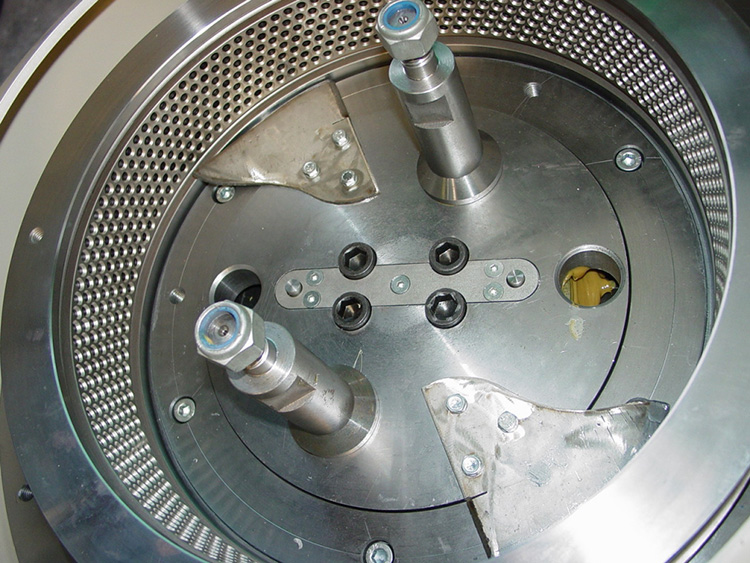 The die and rollers are the most wearing parts of the pellet mill, especially for a large biomass pellet production line. The high quality dies and rollers help defining the capacity and economy performance of the industrial pellet plants. By adapting the advanced manufacturing technology around the world, together with the researches of the development department, GEMCO always stand at the front of the industry. Also, GEMCO spare parts for pellet mills can be customized.
Ring Die for Ring Die Pellet Mill
High quality forging piece. Normally, the high chrome alloy steel is used to make GEMCO ring dies. In order to maintain a better quality, the small aperture ring die is made from imported forgeable piece.
Better mechanical property. The ring die is manufacturing through the rolling process.
Better rigidity control of the semi-finished product. The rigidity of the semi-finished product is about HB170-220.
High abrasion and corrosion resistance. The semi-finished product is manufacturing through the vacuum heat treatment.
Rollers for Ring Die Pellet Mill
Better raw materials. The rollers for ring die pellet mill is made from high quality bearing steel.
High rigidity.
High wear resistance.
Long serve life.