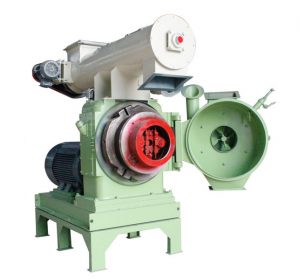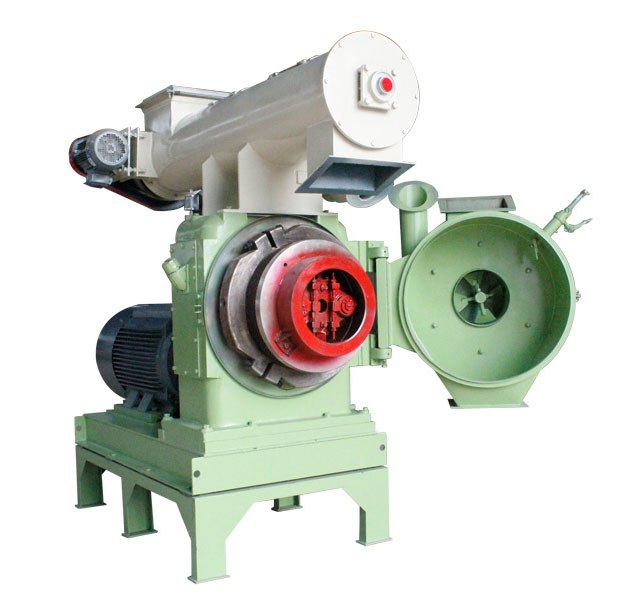 GEMCO ring die pellet mill introduction
Normally, there are two main kinds of pellet mills, ring die pellet mill and flat die pellet mill. Unlike flatdie pellet mill, which is used mainly for household and small scale, the ring die pellet mill is a must-have equipment in a pellet plant. Take wood pellet plant for example, typically, you will need one or more ring die pellet mill (depending on the amount of raw material you are dealing with), a hammer mill or wood chipper for resizing raw material in large pieces, a pellet cooling system, a packing machine and other necessary equipments. Among all the pieces, ring die pellet mill is the key to success for your pellet plant. Having said that, it doesn't mean that each ring die pellet mill for sale in the market is suitable for you. You have to make your choice.
How to choose a ring die pellet mill
The "ring die" in a ring die pellet mill is the first and the most important part you shall exam while buying a pellet mill. For a wood pellet plant running 10 hours a day, the ring die is the most worn part because it finishes most of jobs of a ring die pellet mill. Which means a quality ring die pellet mill comes with a quality ring die. The "die" is a metal with multiple holes on it, and during the process, the raw materials are heavily pressed to pass through the holes so that it can be pelletized. While the flat die is a flat metal platethis picture shows the differencebelow:

Specification of GEMCO ring die pellet mill
| | | | | |
| --- | --- | --- | --- | --- |
| Model | Capacity | Size (mm) | Power (Kw) | Net Weight (Kg) |
| 420 | 1-1.5 t/h | 1100x2600x2200 | 90 kW | 3000 |
| 508 | 1.5-2 t/h | 1200x2990x2410 | 110 kW | 3700 |
Advantages of GEMCO ring die pellet mill
Large capacity: Gemco ring die pellet mill is specialized in large-scale business, such as industrial biomass pellet production. Its capacity is normally above 1 ton/hour. Larger capacity pellet plant is realized by connecting several ring die pellet mills in parallel, in that case, you can reach a capacity up to 30 ton/hour. High density: compare to the flat die pellet mill, the pressure of the ring die pelletizer is much more higher, so that the pellet it makes has a higher density and smoother surface. The higher the density is, the higher combustion value it has.
Cost-efficient: our ring die pellet mill uses the German bearings and oil seal so that it is much more stable than others. Also, compare to the small pellet mill, during the pelletizing process, both edges move the same distance, so the roller and die wear evenly, it can save the replacement part.
make pellets from different raw material: GEMCO understands that wood pellets are the most required product. Therefore we build our ring die pellet mill optimal for any wood species, no matter what you have: hard wood, soft wood, logs, branches, bark, sawdust, wood shavings EFB, etc. All material is practically proven by our clients. You may check our successful wood pellet plant projects here. Besides that, GEMCO ring die pellet mill is also good at making biomass pellets, which technically is easier than wood pellets, for the following material: grassstraw, peanut shell, rice husk, cotton stalk, EFB fiber, to name but a few. If you have material that you don't know if it can be pelletized, contact GEMCO, we also provide FREE material test service for you.