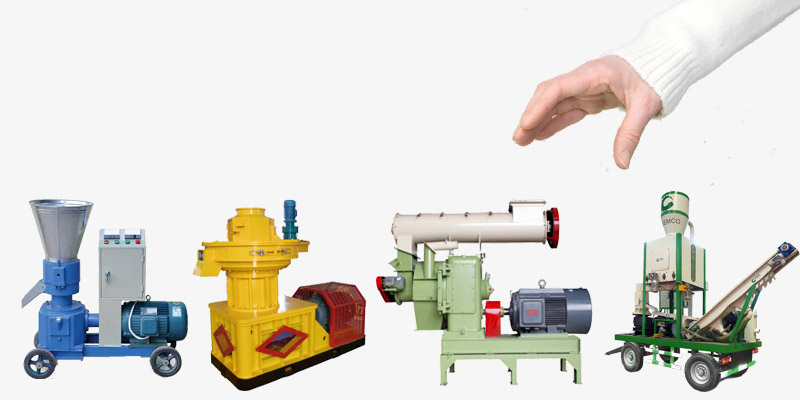 With the rapid development of biomass energy industry, the majority of the industrial investors believes that wood pellet manufacture is a rising industry during the following decade.
To start a wood pellet plant, there are so many factors for the investors to consider of, such as choose the suitable factory site, the electricity supply, recruit labor, find raw material sources, find the wholesalers and distributors for the supply market and so on. As we all know, he who enter the market first, gets the most opportunity to occupy the supply market. Therefore, every investor wants to start their pellet plant quickly.
But, during the pellet plant lead time, what is the most important and tangled problem that stops you from starting your pellet manufacture business? The choose of the pellet manufacturing equipment. As we all know, the pellet equipment input is the largest part of the whole upfront costs of the pellet plant. If the pellet equipment cannot run stably, the whole wood pellet manufacture process will be effected, too. At best, the wood pellet manufacture cost will increase, and the capacity of the pellet plant decreases. At worst, the whole pellet plant goes down, and the investor can not get their money back.
There are thousands of wood pellet equipment manufacturers in the world, each pellet equipment manufacturer has their own features, and each pellet equipment manufacturer says that they have the best wood pellet equipment for your pellet plant. No matter what they say, to get a comprehensive information about pellet equipment will definitely help the investors to choose their pellet equipment. In the following article, we will talk about the different types of pellet machines.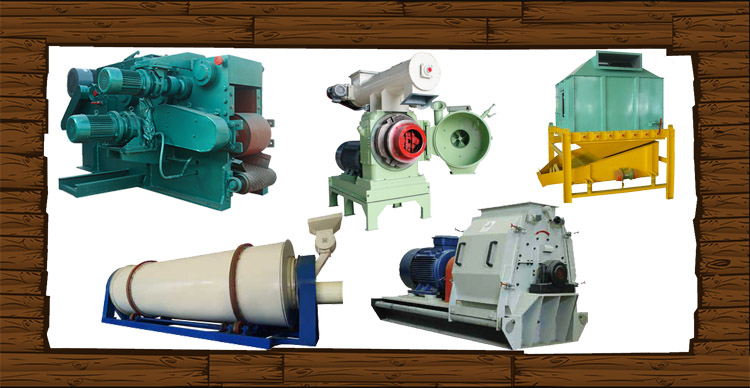 Wood Pellet Machine Types
The complete wood pellet manufacture process requires several different processes which are: initial size reduction — drying — initial sieving — grinding — pelletizing — cooling — sieving — package. The pelletizing process is the core part to compress biomass materials into uniformed pellets. To achieve that, there we need wood pellet machines.
Wood pellet machine, also known as pellet mill or pellet press, is the core equipment of a complete pellet production line. Due to the different die types, wood pellet machine can be divided into two types, flat die pellet mill and ring die pellet mill. And due to the different ring die types, ring die pellet mill can also be divided into two types, vertical ring die pellet mill and horizontal ring die pellet mill.
How to Choose Pellet Machines
Basically, flat die pellet machine and ring die pellet machine has different ranges of production capacity. Therefore, according to its smaller capacity, flat die pellet mills are mostly used by small pellet workshops and for homemade pellet production purpose. As we are specialized in bulk wood pellet production, therefore, we will mainly talks about how to choose ring die pellet machines.
About Centrifugal force
Ring die pellet mill has a larger capacity normally above 1ton/h, which can be processed continuously. Some pellet machine manufacturers says that they have manufactured a new type of wood pellet ring die pellet mill, which called high efficient centrifugal ring die pellet mill. When we saw name, we may be tempted by the phrases like "high efficient" and centrifugal, and we may think that the ring die pellet mill seems like quality equipment. And the pellet machine manufacturers may told you that the high efficient centrifugal ring die pellet mill are specially refers to vertical ring die pellet mill. As a matter of fact, all ring die pellet mills are centrifugal pellet mills. For the one with physical knowledge knows that all the rotating objects will produce centrifugal force, it is no relevant to the direction of the pellet mill ring dies. We should know that both vertical and horizontal ring die pellet mill can generate centrifugal force, and the phrases like "high efficient" are just adjectives, so, do not be tempted by the fancy phrases.
About Pellet Mill Ring Die
The design of ring dies for vertical and horizontal ring die pellet mills are different.
The vertical pellet machine ring die normally consists of 10-12 rows of die holes, and the die holes have been separated into two parts. Under the action of gravity, only the lower parts of die holes can produce wood pellets during the production process, the upper parts of die holes can not discharge wood pellets. Therefore, the pellet manufacturers says that this types of pellet mill ring die can be used on both side. After a certain working period, we can turn the ring die over to use the other side.
But we should know that, there is only half of the ring die can produce wood pellets during production also means that the other half part is futile during production, and we have waste half of our electricity consumption and the wear consumption of ring die and rollers. So is it a waste or a privilege?
On the contrary, all the ring die die holes of horizontal pellet mill can discharge wood pellets during pellet production. Moreover, both the ring die and rollers of horizontal ring die pellet mill are rotating during pellet production, and the rollers are revolves not only round the inside of ring die but also on its own axis.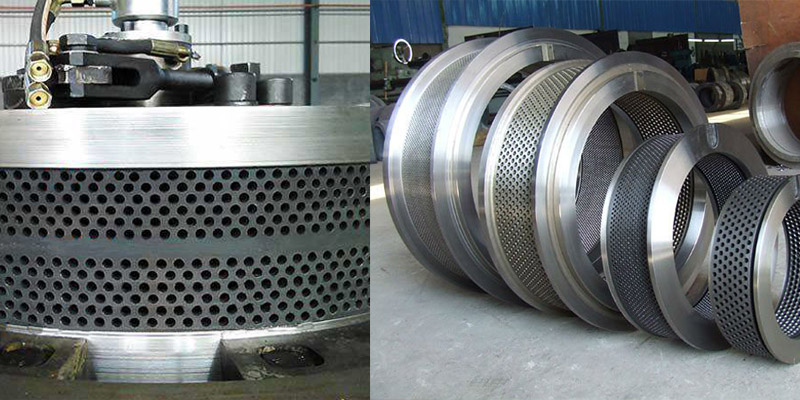 Conclusion
Above are only two main misunderstandings we know when we serve our customers. Except that, there are also other aspects that effect our choice of pellet machines, such as lubricant consumption, wear parts serve life, pellet machine capacity, motor power and so on. Therefore, to choose the suitable pellet machines for your own pellet plant, you should compare all the aspects you need to the pellet machine specifications and performance.