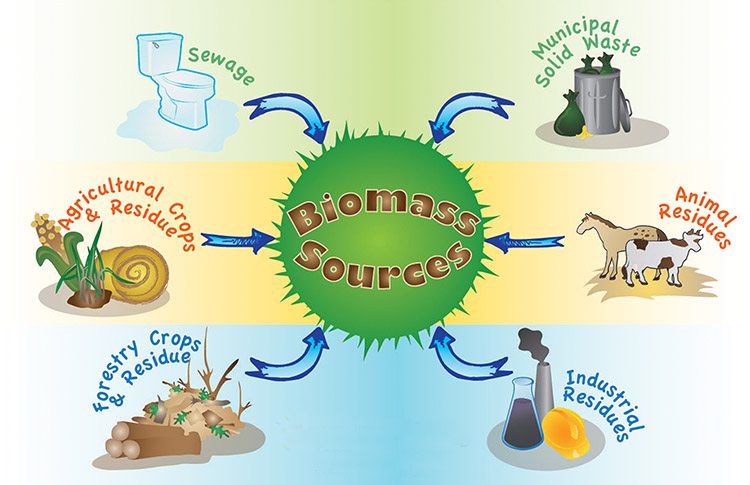 Regional Interest On "Biomass Energy"
That is, by relative Google searches. Google Trends tracks the average number of searches for a given term across various cities, regions and even languages. It then assigns a score based on the proportion this term is searched relative to other inquiries and compares it to other reference groups. Consider it an approximate quantitative score for relative levels of interest in a subject. Given these criterion, what countries do you think would rank highest for biomass energy? In fact, the most avid biomass enthusiasts reside in…
Top countries searching Google for "biomass energy" (2004-present)

From the chart we can find out that "biomass energy" has been widely accepted in the world. The Top 10 countries who search for "biomass energy" covers five continents out of seven, such as Asia, Europe, North America, Oceania, and Africa. It indicates that biomass energy is no longer an opportunity for the western countries. It has been noticed by the investors and users worldwide.
So, to seize the opportunity, we have to understand what does biomass energy refer to.
Biomass energy is a general designation of the fuel products that are converted by biomass materials. Right now, there are several kinds of products that are related to biomass energy, which are ethanol, biodiesel, wood pellet, and biogas.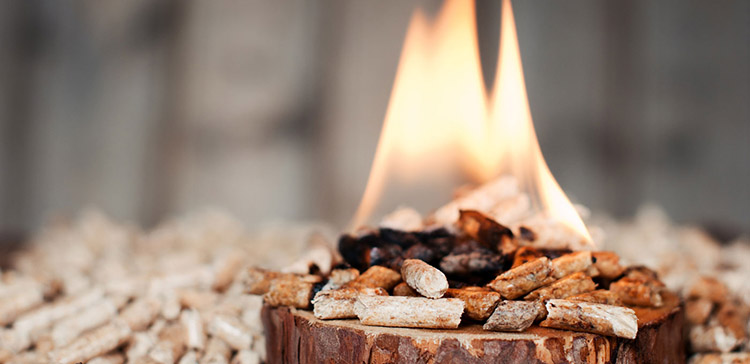 Regional Interest On "Wood Pellet"
Among all the biomass energy products, wood pellet is the only solid fuel. It has been widely accepted as a main substitute of the fossil fuels. The following chart shows the regional interest on wood pellet.
Top countries searching Google for "wood pellet" (2004-present)
As you can see, the regional interest on wood pellet also runs globally. The global distribution of wood pellet plant also confirmed the distribution of the regional interest on wood pellet. Gemco Energy is a global wood pellet plant solution provider, we will provide some wood pellet plants we have built in different countries to help you have better knowledge about global wood pellet market.
Wood Pellet Plants In Different Countries

Wood Pellet Plants In Asia
Wood pellet plant in Vietnam: Vietnam is an agricultural country in Asia. Therefore, it has a large amount of biomass materials. The Vietnamese has been used biomass materials as cooking fuels for so many years. The development of wood pellet gives Vietnam an opportunity to be a international wood pellet exporter. As the requirements of our Vietnamese client, Gemco built a turn-key pellet plant in Vietnam with the capacity of 32 ton/h. It is one of the largest pellet plants in Asia.
Wood Pellet Plants In Europe
Wood pellet plant in UK: British is one of the countries which has the longest history of wood pellet utilization. Most of the power plant are converted to wood pellet co-firing plant in UK. Moreover, as the well development of wood pellet market in British, the raw materials as wood shavings and sawdust have been treated as normal products. And the British government has already established the strict wood wastes grades. Our British clients offers complete biomass pellet boiler solutions for his clients. Therefore, we've helped them to built a 1 ton wood pellet plant which can perfectly meet their need.
Wood Pellet Plants In North America
Wood pellet plant in USA: America is the largest wood pellet exporter in the world. Right now, 182 pellet plants has been registered in USA. Most of the American wood pellets has been shipped to European countries. Most of the exported wood pellets are bulk wood pellets which is ordered by the European power plants used for electricity and power generation.
Wood pellet plant in Canada: As the neighbor of USA, Canada also has the abundant forest resources which is a big advantage for Canadians to explore the wood pellet production business. Right now, there are about 50 pellet plants in Canada. Unlike America, Canada has shipped their wood pellet to Europe, America and Asia market.
Wood Pellet Plants In Oceania
Wood pellet plant in Australia: In order to develop the Australian biomass energy industry, Australian government published a project to support the biomass energy industry to solve the lack of raw materials. The project helps to connect the forest products processing industry and the wood pellet plants together. Gemco has built a 1.5-2 ton complete pellet line for our Australian client. The special part of this pellet plant is the electrical system. As Australia use a different electricity standard, Gemco has customized designed the electric circuit for the client.
Biomass energy is a type of renewable energy source. As the environment pollution problem becomes more serious every day, finding sustaining renewable energy source is important for every country. Except biomass energy, there are also other kinds of clean renewable energy sources, such as wind energy. By using the industrial wind turbine towers, wind kinetic power can be convert to electricity.
Continue your reading with other pellet plant post:
Wood pellet plant cost: a feasibility study of wood pellet plant
What are the best quality pellets ?