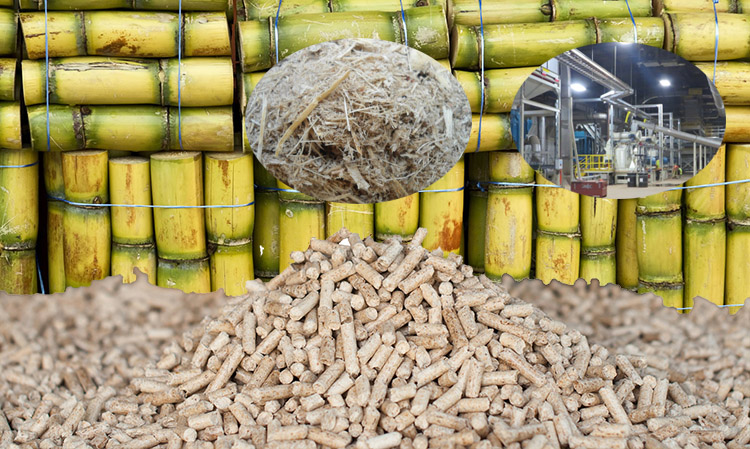 Why Choose Bagasse (Pith) As A Pellet Material?
Bagasse
(pith) is the sugarcane fiber waste left in the sugarcane processing mills after the extraction process. Historically, there is already a developed secondary market for the sugarcane mills, the paper making industry. But there are also 30% myelocyte in the sugarcane bagasse waste, which we call it
bagasse pith
. The bagasse pith does not maintain the fiber morphology, which makes it easy to be crushed and causes really bad influences through the paper pulping process. Therefore, the paper plant is not a fan of bagasse materials with pith in it. They will remove the bagasse pith before paper pulping process, and also offer a extremely low price for the bagasse materials with pith.